Simultaneous:
Converting live audio in real time to a target language.
2 Interpreters needed per language per booth

The right Interpreter for the job

Internationally marketed Companies

Destination Management Companies
We book our interpreters on a first come first serve basis. They are locally based on availability and time in advance booked. Prices vary based on technicality of conference material.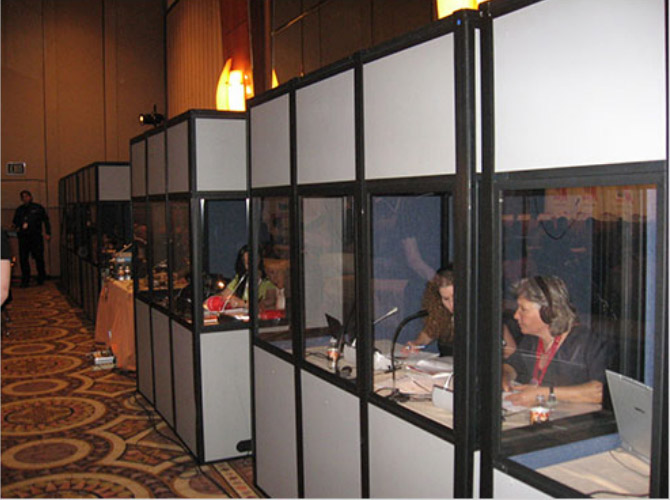 Fully isolated from outside sound

Provides silence for interpreters

Allows interpreter to provide more energy
Less space needed for set up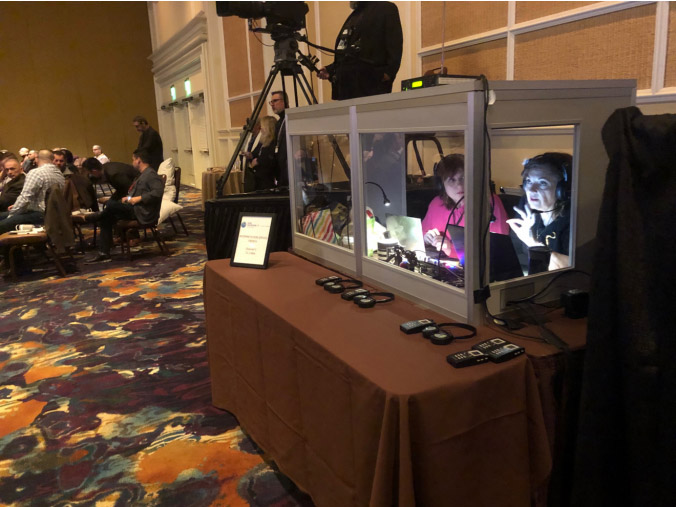 This is a great system for large expo floors, class rooms side by side with no air walls, and large presentations. Keep your guests together. Our equipment is ADA compliant and gives all attendees a chance to hear everything clear with no outside noise. A great product for hard hearing.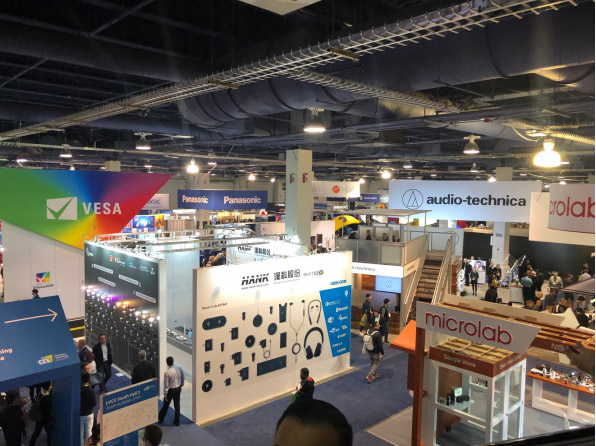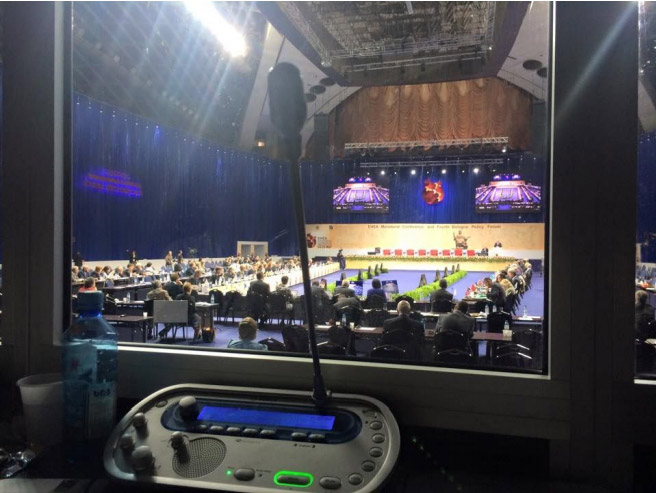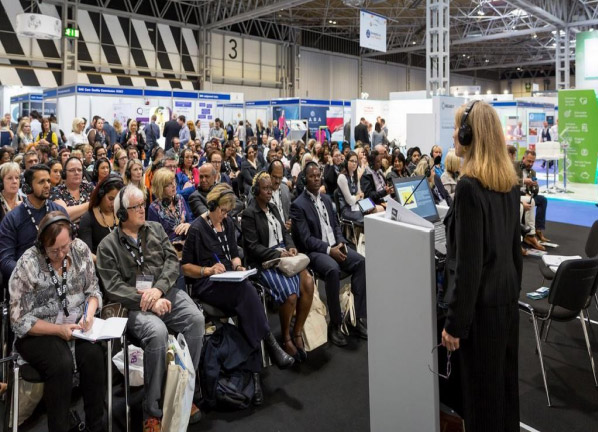 These systems can be used for Interpretation, Hearing impaired, and silent theaters. We offer two types of systems based on the client's budget and quality of audio needed.
Like your car radio, this equipment locks on to a specific frequency per channel to provide the desired audio inputs. As this is a price conscience system, it is limited on quality and distance.
Like your TV remote this system locks on to the audio source by "line of sight" technology. This is the preferred system of United Nations Meetings and courtrooms. This offers a more secure network that restricts unwanted listeners.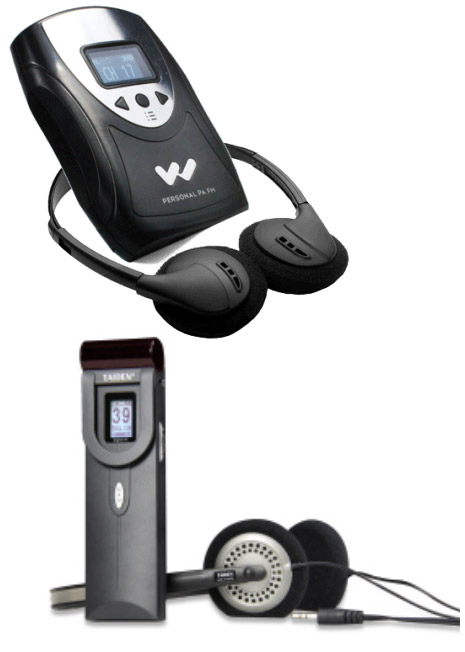 Webstreaming/Broadcasting
Technology is evolving. The convention world has been built to an old standard that you must travel to a designation location to attend an event before knowing what to expect. With Web streaming you now can have thousands attend your event and additionally have guests tune in from remote locations. As a viewer you can now view showroom floors, explore booths, see in depth interviews with vendors and much more. Place a live anchor in front of the camera and now you have your own Web-TV. Add interpreters to this service to reach that international market.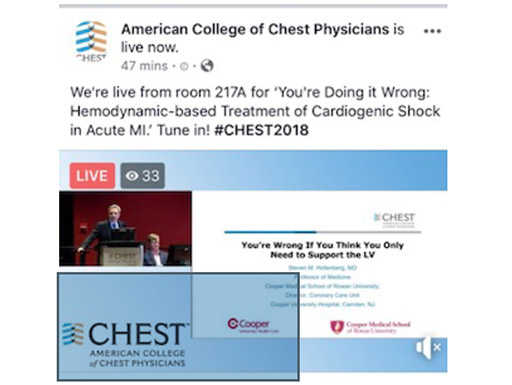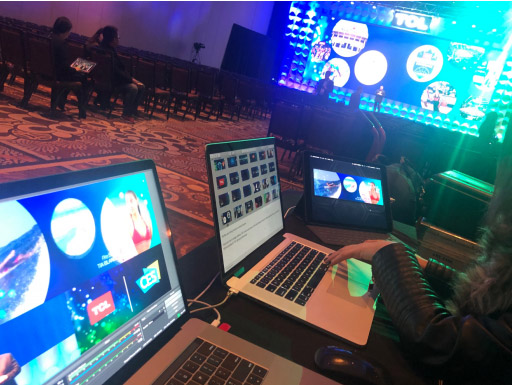 This allows marketing and advertising of company brands, makes products accessible to those who can not travel and allows people to preview festivities to entice them to attend future events.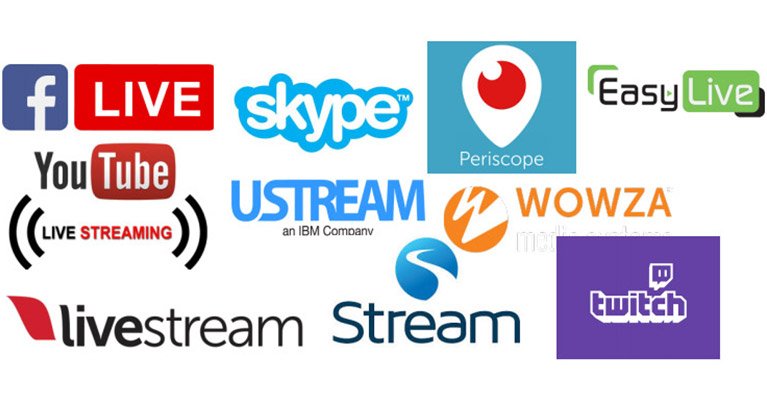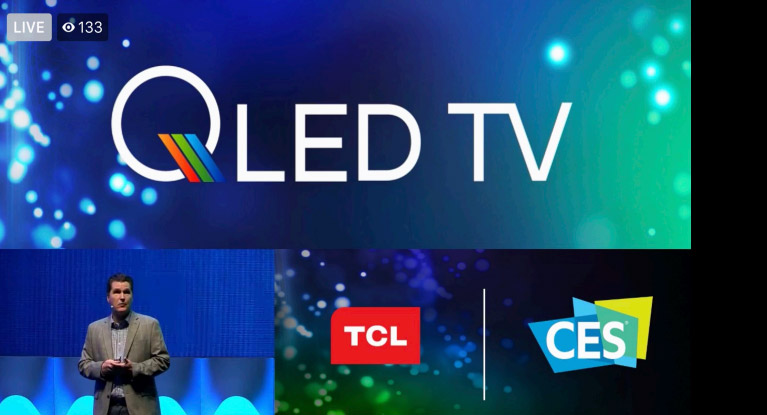 Our highly trained A/V technicians pride themselves in working timely and efficiently while paying close attention to the fine details to produce an exceptional event.
Global Interpretation has recruited some of the city's best talent in the industry. Our team focuses on procuring and implementing our own training courses to cultivate skills. Thus, creating the most versatile skill sets in order to tailor to the specific tasks. Our Global Interpretation team is professional in punctuality, dress, work ethic, demeanor, and personal conduct. With experience from Broadway to International tours, we understand how much needs go into production.
We make people our business so you can work on the rest.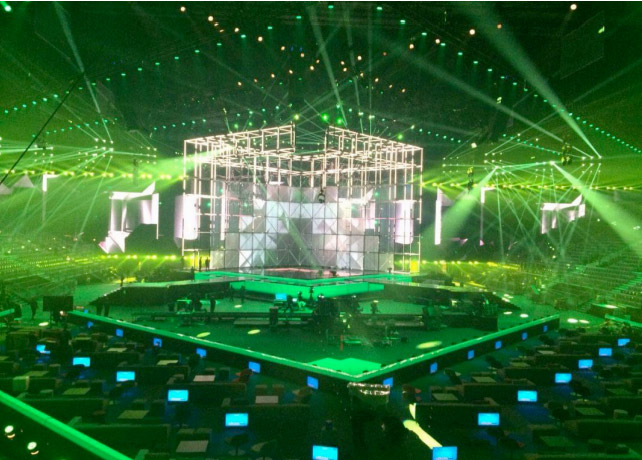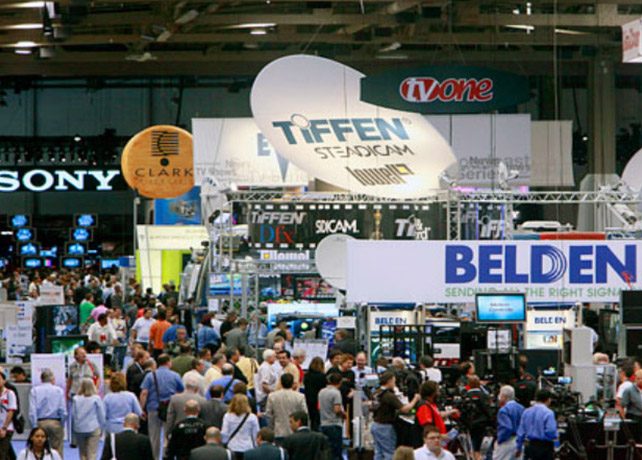 Global Interpretation has built relationships with some of the top audio rental companies across America and Canada. Doing this has given our clients and production teams the opportunity to rent everything from traditionally needed A/V to small niche equipment most in house A/V teams don't carry at prices lower than renting without a relationship. Like we said, "Local connections for the traveling client."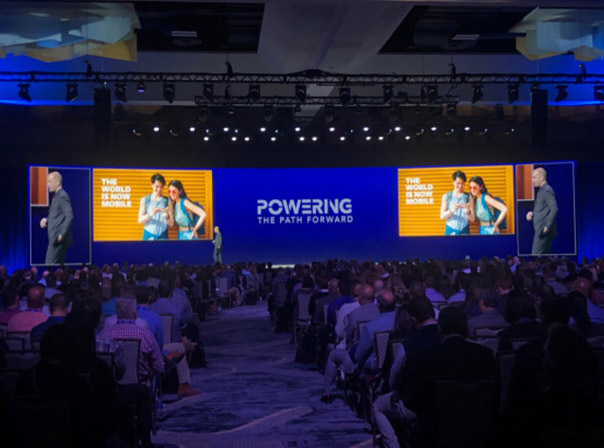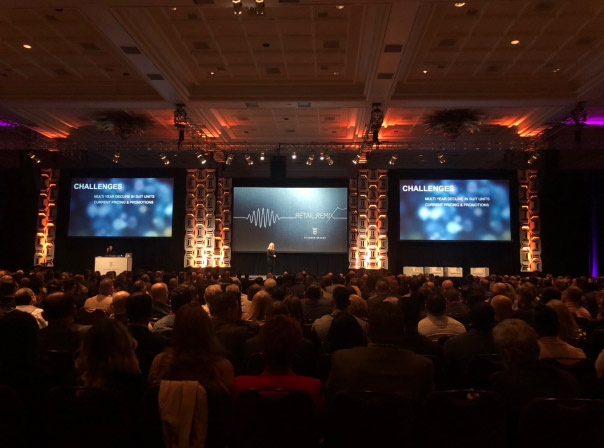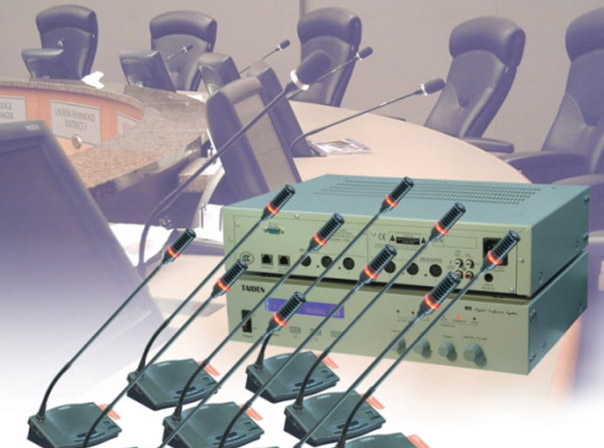 Create a corporate event that your customers and employees will look forward to attending.
Spice up your holiday party, boost employee morale, and encourage wellness by offering events like yoga and ice skating with Noise isolating headphones. Have events run longer with no curfews. Get your brand the attention it deserves with a massive outdoor silent discos. Whatever style of event you choose to host, with Silent Disco headphones it's sure to be silent success.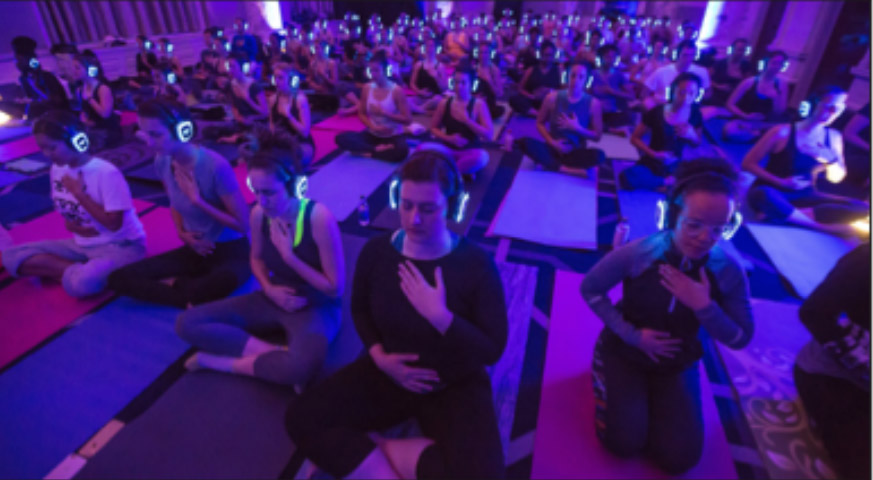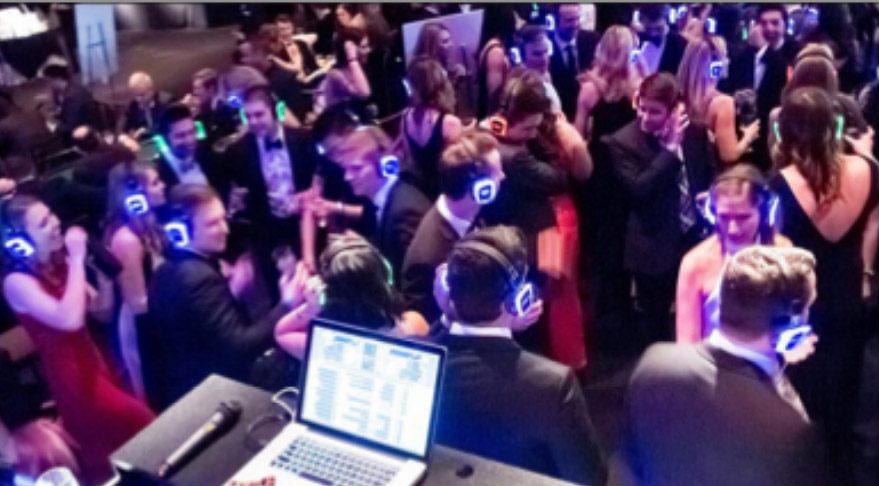 For the Convention world, Document translation and Interpretation go hand and hand. Interpreters are great to provide the audio for presentations but what about paperwork or workshops? As international guests to a convention, you want to feel included. The easiest way to make that group feel welcome is having signage at the front of the event, registration paperwork in their language, or workshop presentations translated so they can think quickly in their first language and not fall behind.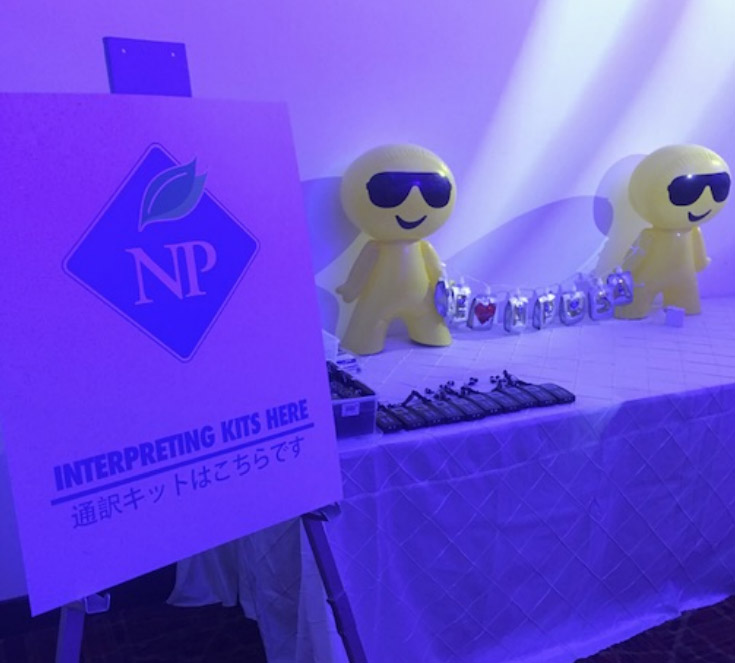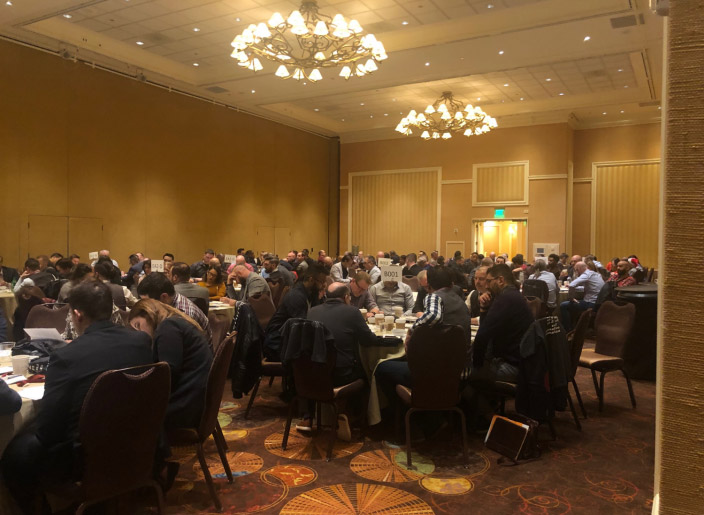 As a business grows internationally, situations will call for formal paperwork. Contracts, agreements, real estate, depositions are great examples of needed translation. Global Interpretation chooses the right translator based on the subject matter.
Don't let miscommunication happen at your next business deal.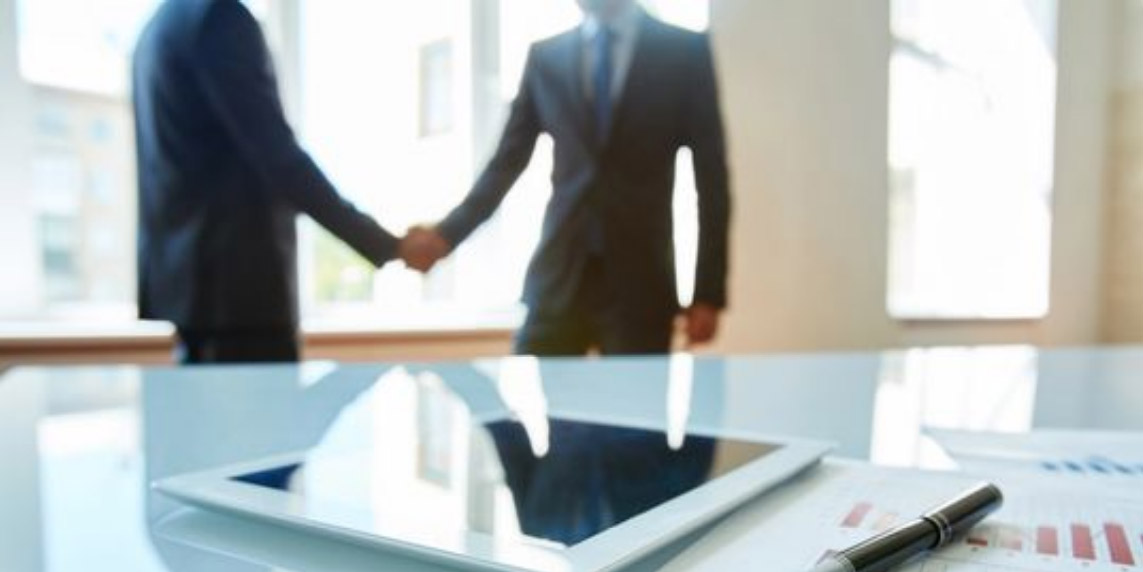 One amenity that most clients look past when hosting a convention is offering a photo or video group to capture the best moments enjoyed by attendees. In this world, you have many options to choose from that give your clients reasons why they want to attend your events. Have a compilation video made from each day of the festivities. Take action shots from each speaker promoting your product. Our team has the skills to get the right angles and edit everything to your liking.
The newest service taking over the conference realm is having a professional headshot booth. This gives each guest the chance to take a headshot, have them edited on site, and email the final product straight to them. Give your guests reason to come back year after year.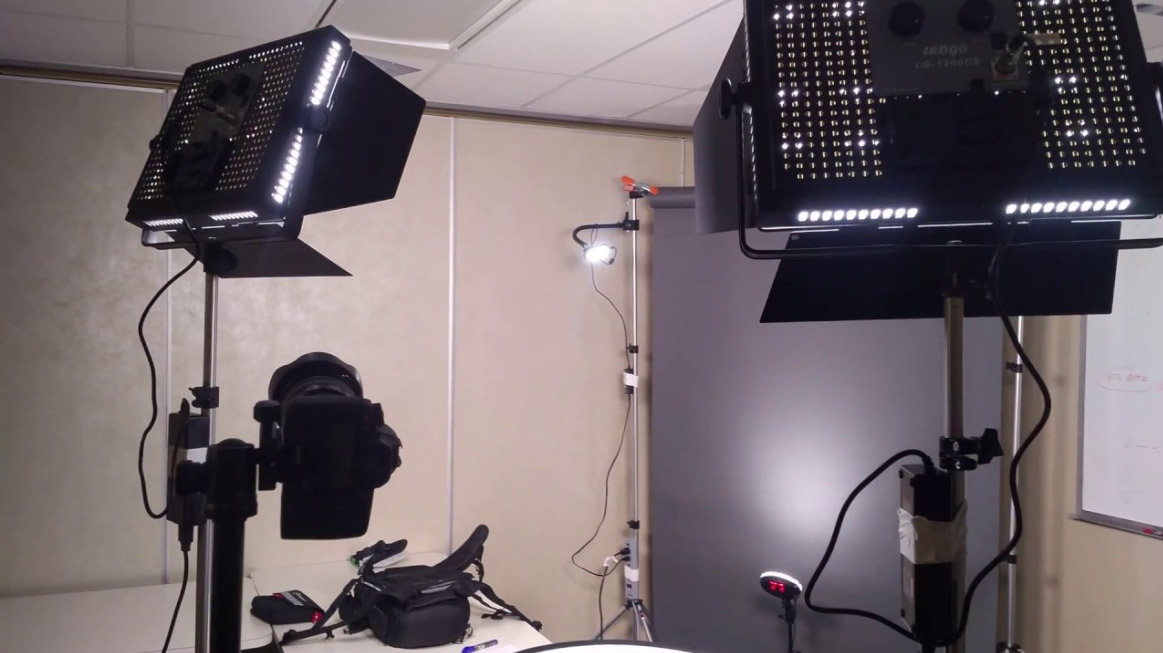 Global Interpretation and SJP has built relationships with all categories of Venues, Vendors and Production teams to give clients the opportunity to bring any vison of an event to life. Our team has the network to provide everything from A-Z. Let us help you choose the right venue, furniture, catering, décor, lighting, audio, video, and the team to pull it all together.
Interested in taking your team to dinner or a show? Use our network to book your next venture with the local connections we have to offer.
Our team is ready to provide you everything you need under one roof. Stop wasting time making phone calls all day to book events. Make one call and let us do the rest ONE AND DONE!!!
We are proud of the companies we work with: